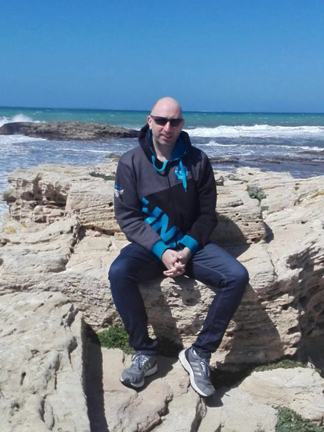 Zeff was born in Manchester but due to his father's work as a child he lived in many different places in England. He left England in 1991 and moved to the Netherlands where he lived for the following eleven years. He moved to Spain in 2003 where he began his teaching career. After teaching adults in Seville and Madrid for four years, he decided to see what delights China had to offer him. He taught mainly young learners in China but also worked as a Senior Director of Studies for eight years. Following the Brexit referendum of 2016, Zeff decided it was time to return to Europe, first moving to Italy and then to Estonia.

Zeff gained his CELTA in Krakow in 2005 and his LTCL Dip TESOL in Shanghai in 2014. He has a BA in Criminology and Criminal Justice and an MA in English Linguistics. He has had a fascination with languages since he was eight years old and speaks Dutch fluently. In addition he speaks Spanish, Italian, German and French confidently and has an understanding of the Nordic languages, Portuguese and Mandarin. He is currently learning Estonian and Russian.

In his free time he enjoys running, travelling, writing, yoga and watching crime dramas. He is passionate about food and loves being creative in the kitchen.