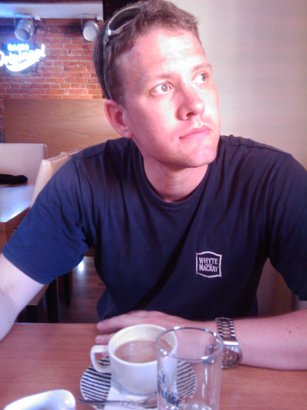 Andrew comes from Warwickshire in England, most famous as being Shakespeare country.

Andrew has been in the Baltic States for four years now, having previously worked in Vilnius, Klaipìda and Riga.

His professional interests are varied but having been awarded a CELTA certificate at IH Budapest in 2008, he wishes to continue teaching English in Estonia. Much of his experience is with groups of all levels but he also has a lot of experience teaching in-company and one to one students. Andrew has a particular interest in business English and further to that holds the London Chamber of Commerce Further Certificate to Teachers of Business English.

His hobbies include learning classical guitar, learning Estonian and other foreign languages, writing and running, all as separate pursuits. One of his ultimate ambitions is to have a country house here in Estonia.