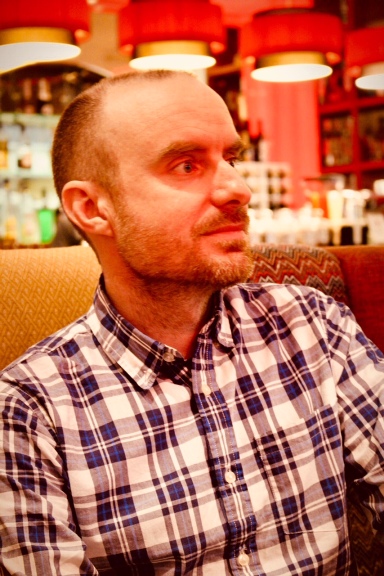 Anthony is from the United States and was born in the state of Minnesota, which is the best of the 50 U.S. states. During his childhood, Anthony's dad served in the military, resulting in the family relocating many times. While most of his life has been spent in Minnesota, he has also lived in the states of California, Colorado, and Iowa, as well as Russia and Estonia. Moving so many times has caused Anthony to develop a condition known as 'wanderlust'. This means he must travel whenever time and budget allow, otherwise he might turn into a terrible monster, similar to werewolf, with every full moon. Because of his constant need to explore the world, Anthony has visited a majority of the U.S. states, as well as 20 different European countries, plus Russia, Turkey, and Uzbekistan. In the future, he hopes to start exploring Asia, see the pyramids in Egypt, and return to Iceland to see more of its beautiful nature. His favourite city is Tallinn, but Edinburgh, Scotland, is a close second.

In his free time, Anthony enjoys a wide variety of hobbies and activities including travelling, bicycling, computers and computer games, photography, and watching films.

He speaks English, Russian, and some French. He has also started trying to learn Estonian. He is currently able to count to 10 (although he always forgets the word for 'six'), say 'Hello' and 'Thank you', and ask how much those shoes cost.

Anthony's original university degree is in Software Development. He later returned to school to get a TEFL certificate. Being an English teacher has allowed him to live and teach in Saint Petersburg and now Tallinn. While teaching in Russia, Anthony also met his lovely wife, Lana. She also enjoys travelling, and they have many exciting adventures planned for the future.