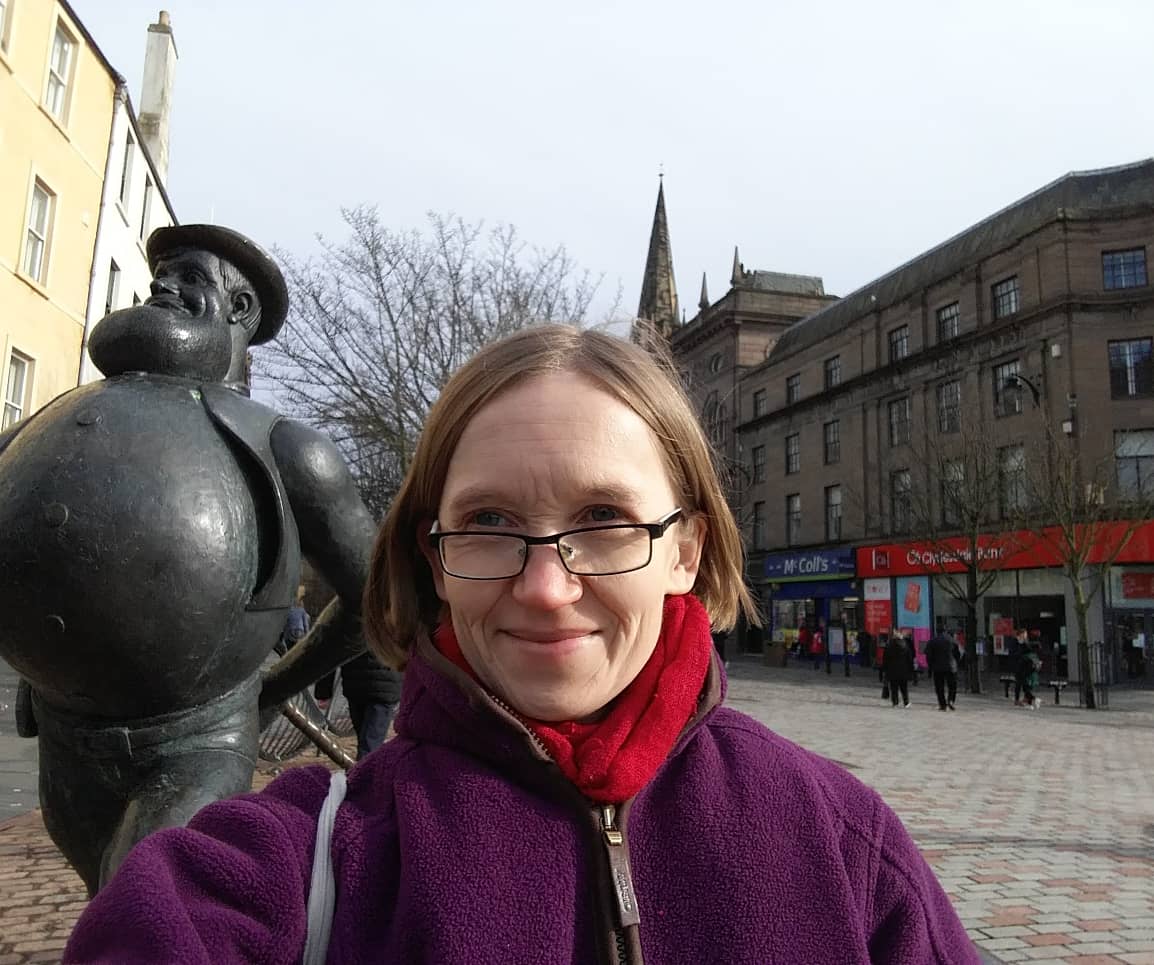 I was born in Edinburgh, and I try to return as often as possible (usually to enjoy the madness of the Fringe Festival, but also to regain my lost Scottish accent!).
After studying English Language and Literature at St Andrews (where I briefly rubbed shoulders with Prince William), I answered an advertisement for teachers in Japan. I had no experience of teaching or living abroad, but that was more than 15 years ago. Now I can't imagine doing anything else!Since then, I've taught in South Korea, Vietnam, Malaysia, and most recently in Romania. Along the way, I've gained my DELTA and IHCYL. According to Ernest Hemingway, "In every port in the world, at least two Estonians can be found", but I haven't taught any yet. Now is my chance!
In between classes, you can find me searching for weird museums and art galleries (any suggestions are gratefully received!), photographing street art, getting lost, swimming laps, looking for the perfect ice cream, combing through book shops, writing postcards, and singing power ballads in the nearest karaoke bar.