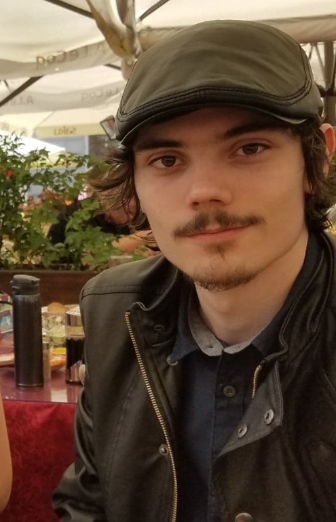 I originally come from a seaside town in England called Portsmouth.

I always wanted to venture into the Baltics and after a few visits to Tallinn and Saku I was hooked.

In the past I studied Graphic Communications, Music Production and also spent a brief window of time looking into Computer Science. However, due to some teaching assistant volunteer work, I felt more drawn to a career in studying and teaching languages. A good few years after leaving education I completed a CELTA course and propelled myself over to Estonia as soon as I could.
Upon arrival I spent a year of my new life working as a communications leader in Rocca Al Mare Kool, where I would go on to further my knowledge in the field, taking part in TOEFL and national examination courses.

In my spare time I tend to live off of tea, biscuits and my imagination as I attempt to finish a small novel I have been working on for a while. Though I miss the year-round grey, wet weather back home I plan to give Estonia all I've got and more.